This was Abby's 1st year going and BOY was she excited about it!!! Mommy went all out with the prep, curlers, make-up, nail polish, body spray. It's a once a year thing and being abby's 1st I wanted to make it the most special night of her year. They had a BLAST (Bethany went too) and daddy was happy that they both behaved themselves...here's to hoping that he consents to Emma going next year. Not sure he will be ok with taking all 3 by himself.
Awww, daddy got us roses!
Dancing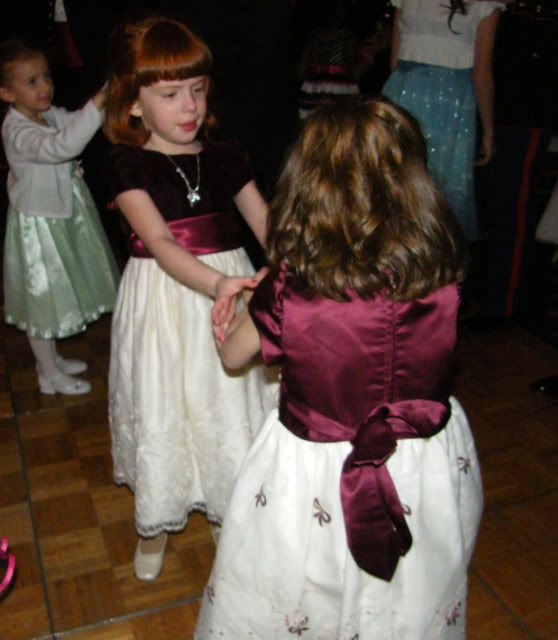 umm...Bethany is really getting into it...